Set up VLC for the VLC Remote - Linux
NB: These setup instructions are for VLC 2.1 or later. If you are using an earlier version of VLC, then please click here.
A) Enable the HTTP Interface
Open the VLC settings
VLC Menu/Tools/Preferences
Enable 'All Settings' (by default VLC only shows the most used settings)
Click on the 'All' button at the bottom left of the screen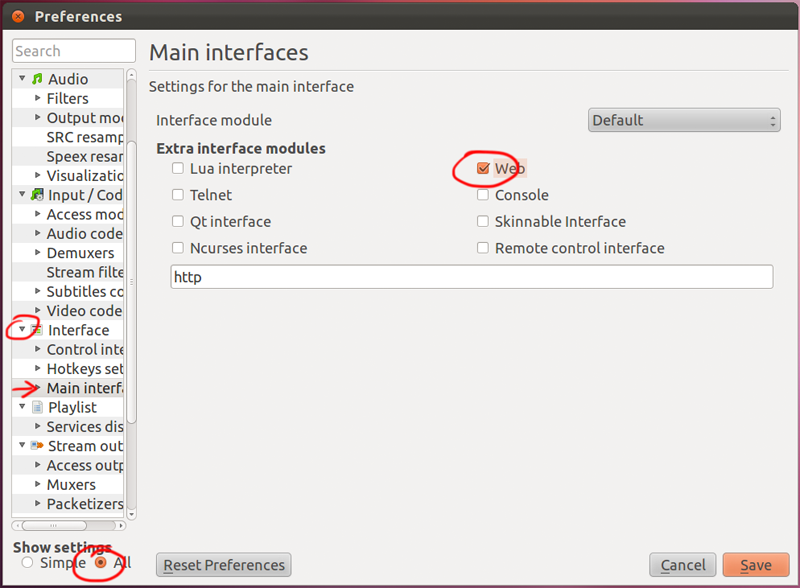 Enable the interface
Click on Interface, then Main interfaces
Select the 'Web' checkbox.

This should show 'http' in the text box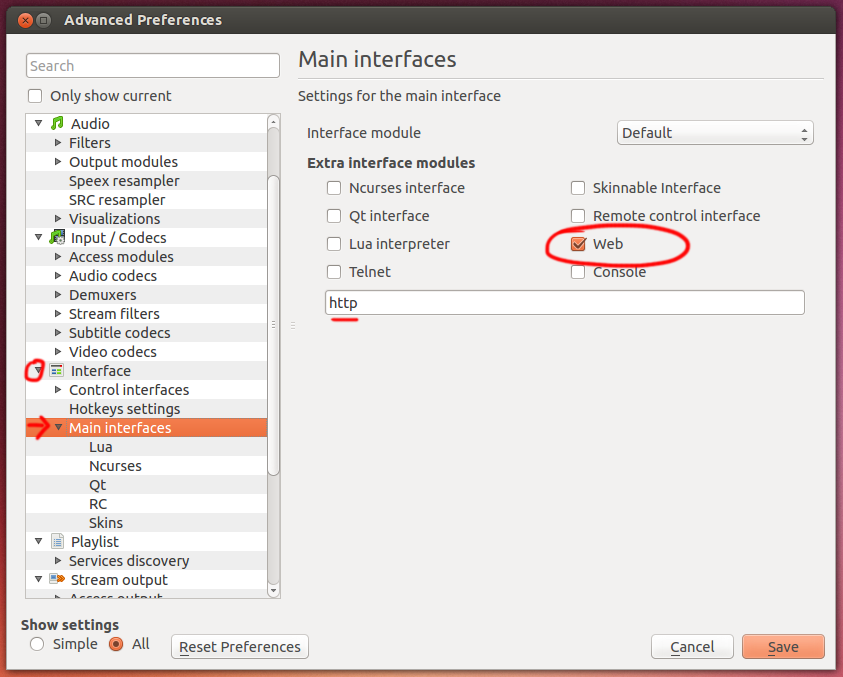 B) Set your password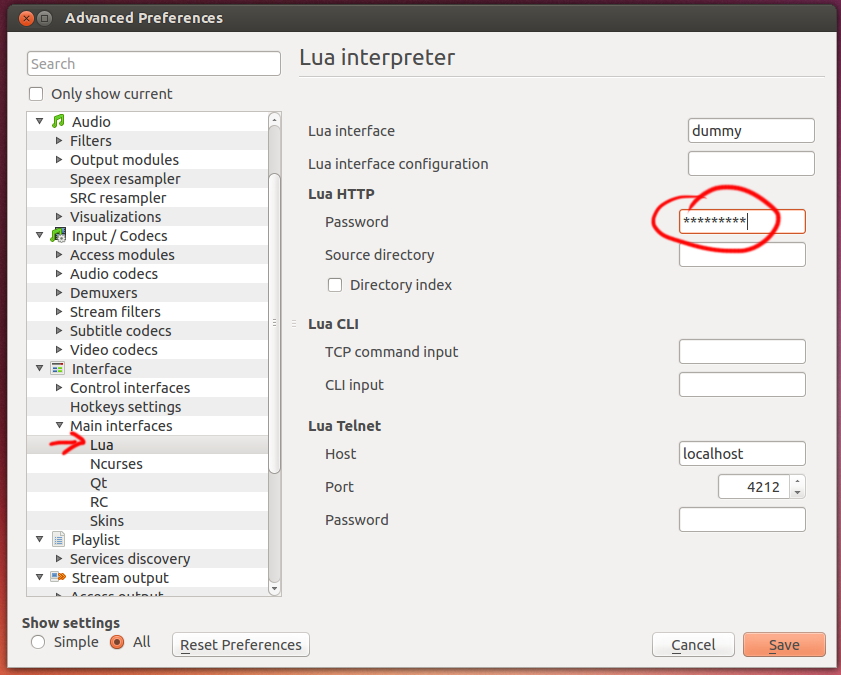 Click on the Lua icon on the left
Enter a password under Lua HTTP
The default password we use is 'vlcremote' if you use this password, then the remote will connect automatically without you needing to re-enter your password.
Click save to save your preferences
Quit VLC and reopen it.
C) Note for Web OS or Windows Phone users
Your phones don't have the ability to scan Bonjour like the iPhone does, so you won't automatically see remotes, and you won't see any cones next to available remotes.
Instead, you'll have to click on 'Manual Pairing' in the first page of the app and enter the IP address of your machine. (Type ifconfig for IP address details at the terminal).
D) That's it!
By now, you should be able to see your computer in the VLC Remotes page under 'Found Computers'. If VLC is running on your computer, then you should see a Traffic cone next to the computer entry.
You can then select that computer and control it remotely.
Troubleshooting...
If you can't connect, try the troubleshooting page.