Icon Tool for Developers
Easy icons for iOS, OSX and Android.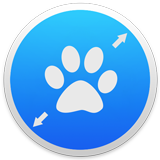 Free Trial

Then $4.99
You can build from a single large image - or provide multiple images and let Icons Tool fill in the gaps.
Easy Copy & Paste. Easy drag to XCode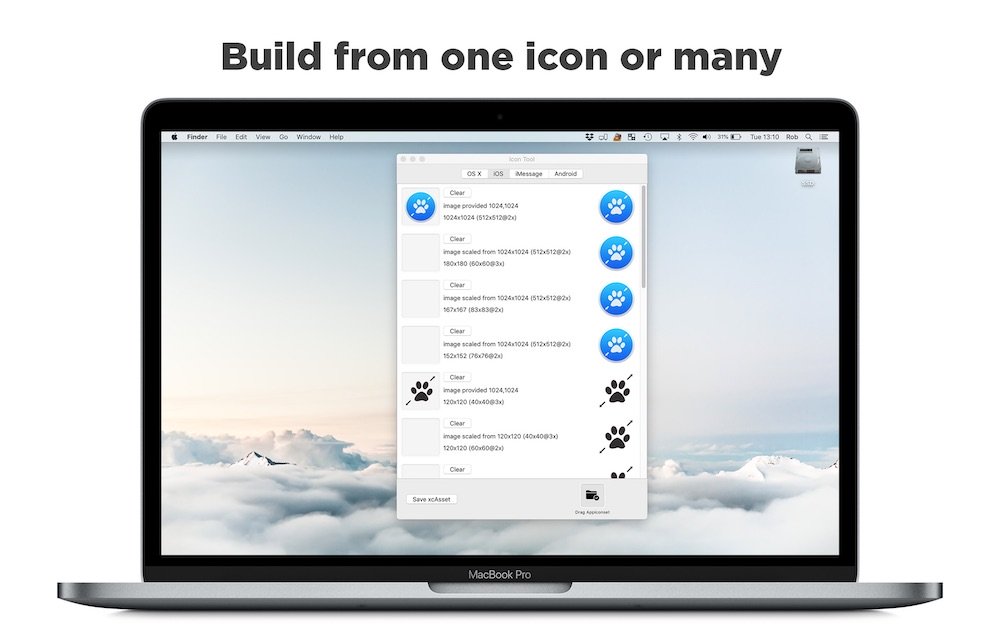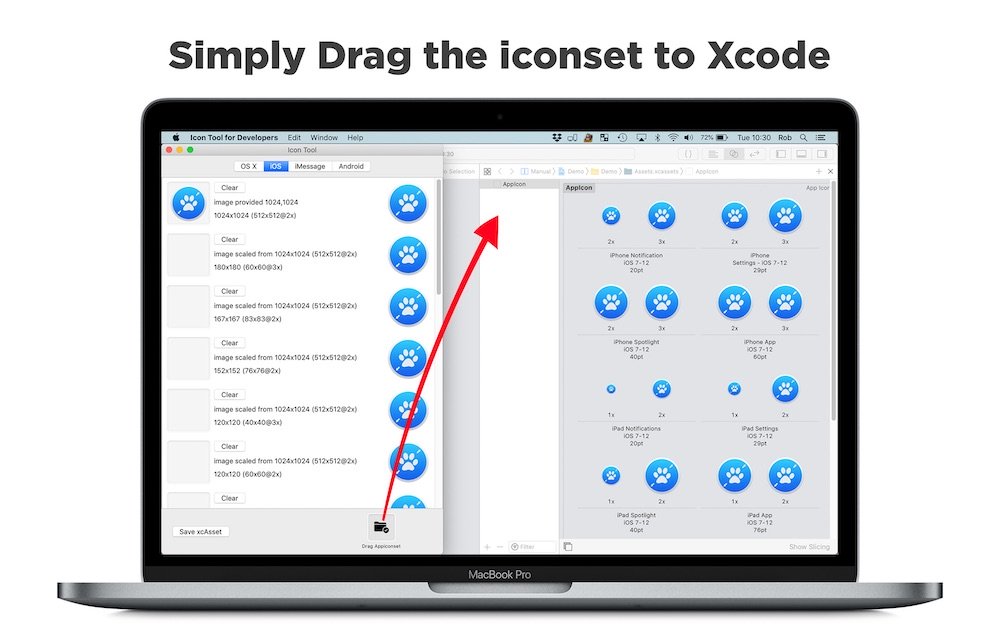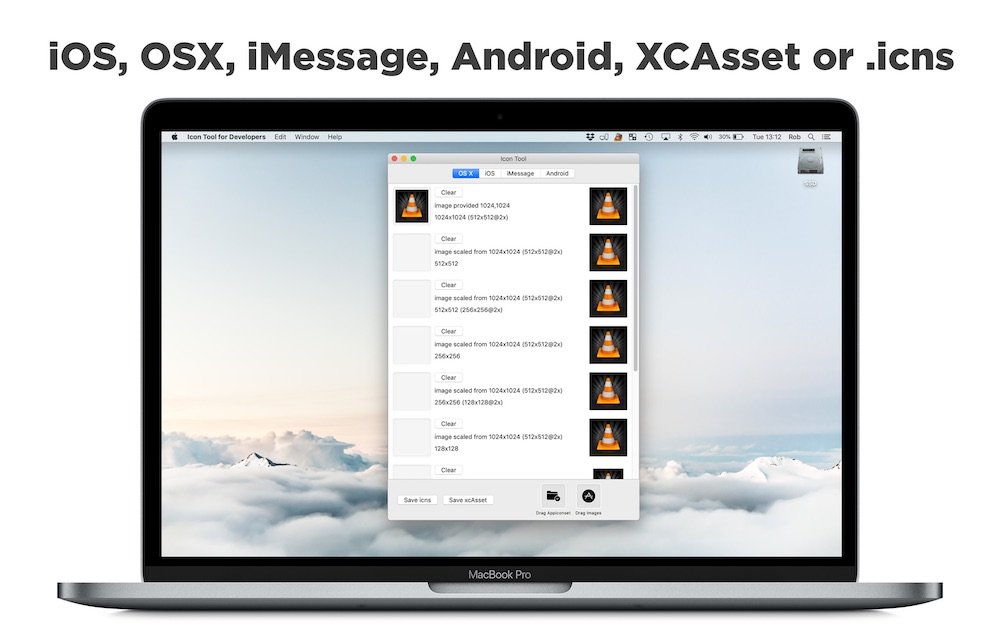 Note for Developers
Icon Tool provides a wrapper around iconutil. You can do the same job by manually scaling your icon to all the required sizes, then calling iconutil -c icns (your folder of icons)
It's a lot easier to let me do the work for you though!
Icon Tool relies on iconutil which should be installed at /usr/bin/iconutil
If it isn't present, then installing XCode and clicking on 'Install command line tools' should install it for you.
Free Trial

Then $4.99