AV Rules - Screen Resolutions and Audio devices tamed
.
When I connect my projector, I want my mac to switch to 1080p.
When I connect my TV, I want it to run at 720p
When hdmi audio output is available, I want my mac to use that (and to use all the channels too!)
Previously, my Mac mini didn't do a great job of switching, so I wrote AV Rules to take charge.
| | |
| --- | --- |
| | Only $ 2.99 |
Simple, powerful rules
Create rules for the behaviour you want. You can see easily which ones are triggered.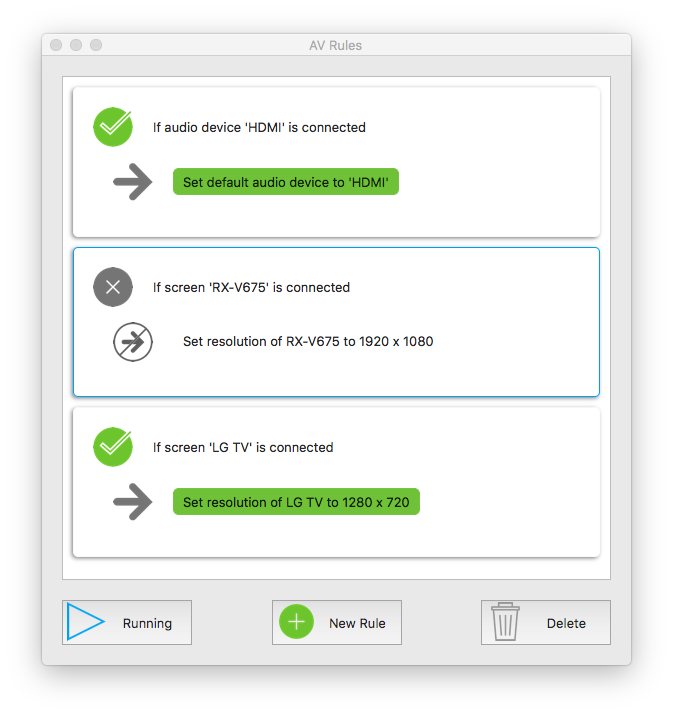 Trigger when a Screen or Audio Device is connected or disconnected.
Whenever your mac recognises a change - it runs the rules again.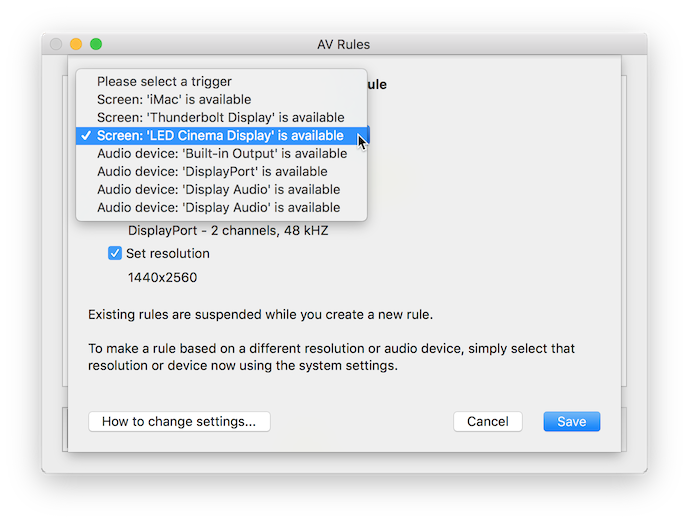 Audio rules
AV Rules can set your default output, and it also makes sure that the channel settings are as you wish.
Screen rules.
When a screen is attached, you can set the resolution and also trigger an audio device.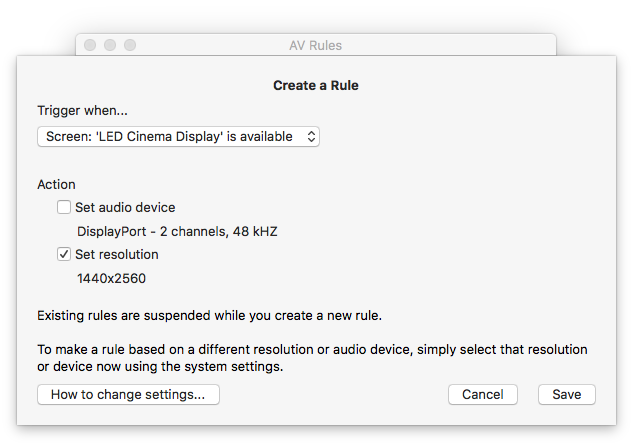 | | |
| --- | --- |
| | Only $ 2.99 |