Relax - Control - Enjoy !

| | |
| --- | --- |
| | Only $ 2.99 |
VLC Remote® turns your phone into a remote control for VLC media player.
VLC is a great, free and popular media player famous for being able to handle almost any file format.
VLC Remote® lets you sit back, relax and control things from your easy chair!
It is a joy to use - no more reaching for the mouse when you want to pause your TV, select the next episode, or play some different music.
Features include:
Easily control VLC from your sofa!
Works with VLC on your Mac, PC, or Linux machine
Automatically scans your local network for VLC players
Full browsing control on your computer (select any file on your computer to play)

Control all standard functions like stop, play, pause, volume, position, next track...

Full DVD controls
Turn fullscreen on and off

Control subtitles, aspect ratio, audio track and delays

Use the picker control for fine control of volume and position

View the playlist and play files from it
Easily access external drives

Free setup helper quickly configures VLC for use with the remote
Full control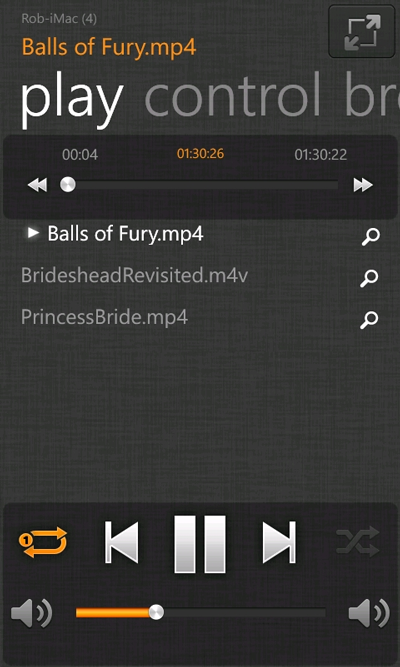 Browse for files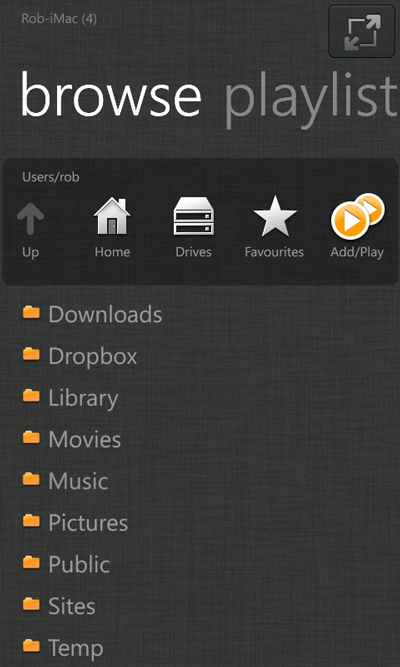 Advanced controls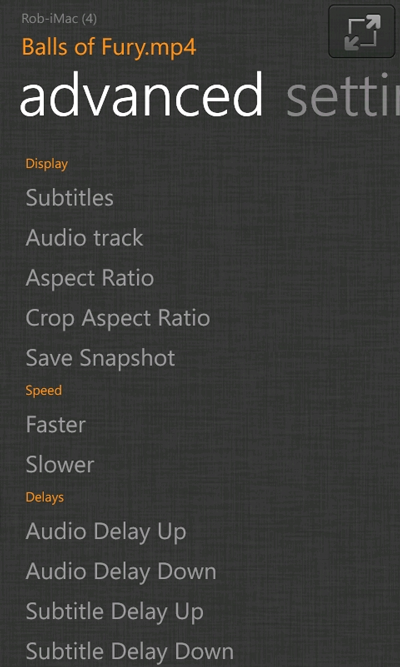 DVD Controls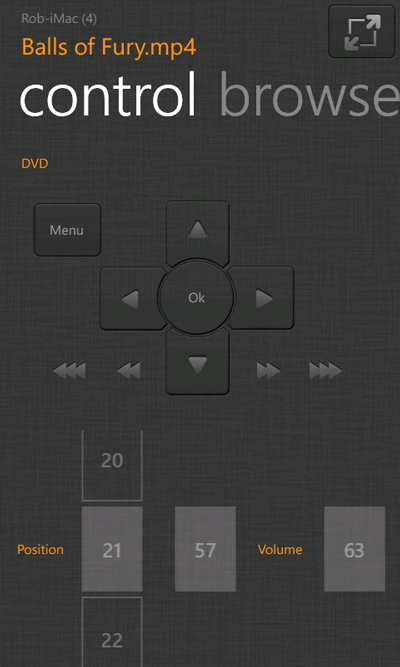 Relax - Control - Enjoy !
| | |
| --- | --- |
| | Only $ 1.99 |